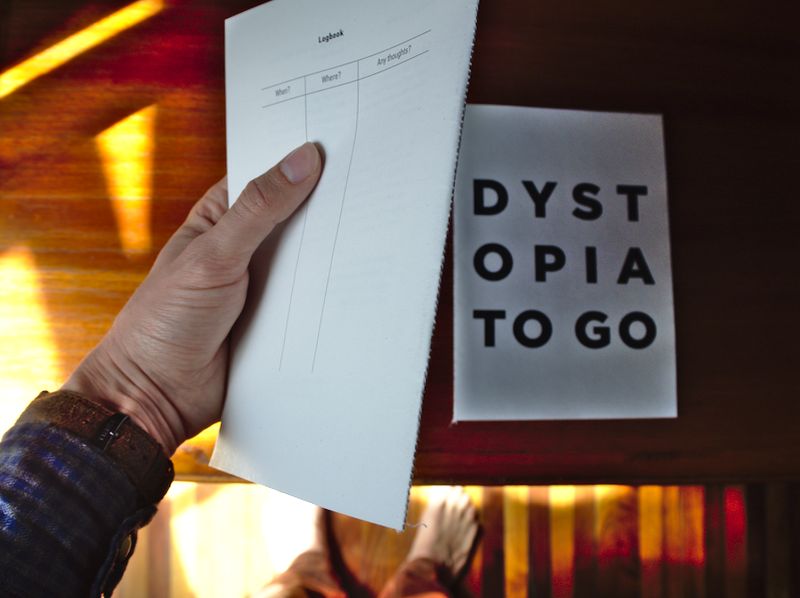 In 2014 I did a project which I called "Short Story To Go". The story, however, was none of my own. Since then I wanted to repeat the project with some of my own material. Last year I wrote a fitting short story and earlier this year repeated the project.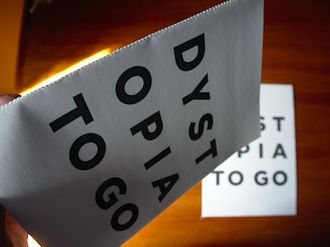 The overall idea, structure, and layout remains the same as with the "Short Story To Go". Also, I have taken the exact same approach to create copies. First, I printed one proper exemplar of the story on a good, duplex printer. Next, I copied these pages a couple dozen times on a cheap copy machine. I like the washed out, somehow dirty look and it was indeed very cheap. Then I sewed the pages together with a sewing machine (the photo on the left shows the result in more detail). Finally, I did cut off the edges, so that the pages align properly. This approach has proven to work very well. It results in a proper, little booklet and looks quite nice. Furthermore, it is very cheap and easy for me to produce copies this way. I guess one can call this "guerrilla publishing".
The basic idea of the original project is to lay out copies somewhere for people to find and read. Within the copies I suggest to either keep the copy after the story has been read or leave it somewhere for others to find. As an upgrade to the first "story to go" I added a logbook to the back of the copies. This makes it at least feasible to trace how a copy got somewhere and might provide interesting information. I have distributed the stories randomly to some friends and left copies at some places. Also, I carry some with me in South-America currently and leave them at fitting places from time to time.
I have published the source code (XeLaTeX) and a PDF on GitHub.